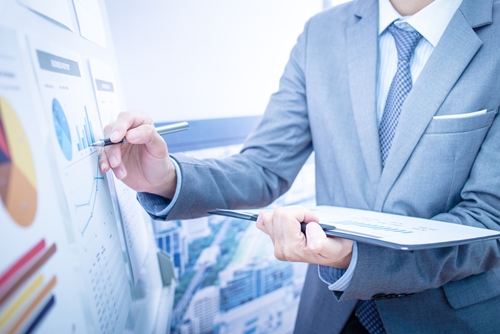 Professional development can help you further your career with courses to meet your goals.
It should come as no surprise that succeeding in your career takes work and dedication. Leaders are those who actively and continuously seek to improve their performance - be it in the boardroom, giving presentations or managing a team. Of course, experience is the golden ticket to refining these skills, but why not jumpstart your career and talents through professional development courses?
Be it improving your team's financial performance or better managing interpersonal relationships in the office, you can find training to give you the necessary education and skills to go from ho-hum to top of the pack. Professional development courses, regardless of the topic, will increase your value - and heighten your leadership potential - for your organization and your team.
Finding value begins with the right tools
From helping you identify the basic tools and processes to improving workflow, the techniques and strategies you learn in professional development courses can help you stay on budget (maybe even reduce costs?), increase your overall productivity and boost profits - all while keeping your clients and your coworkers happy.
For example, a significant number of businesses tout their "client-first" approach. But what does that mean? How can you incorporate this philosophy into how you run a team or project? One way professional development courses can help you refocus on your clients is through process management training. In this type of program, you will learn the tools and techniques needed to create and refine organizational structure, as well as how to utilize continuous improvement activities to delight the customer and, ultimately, your bottom line.
These courses will introduce you to the processes and tools used to best manage activities to help transition you, and then your team, to a client-first approach. Additionally, it will arm you with methodologies that enable you to then identify redundancies and necessary process improvements, thereby helping you to cut costs, streamline activity and spur greater success for you and your company.
People are your greatest asset
Your profits and your employees are not disparate groups, as you well know. How your team functions has an undeniable impact on what you can achieve as an organization, so anything you can do to inspire, motivate and enable them to grow will benefit everyone.
To be a truly effective leader and take that next step in your career, it's important to develop how you problem solve, manage professional relationships, and effectively communicate your ideas and proposals. Professional development courses can teach you to do just that. You'll learn how to better analyze and respond to conflicts, build innovative team structures and foster mutually rewarding professional relationships - all of which will assist in your team's ability to respond to complex problems demanding innovative solutions.
As an individual leader, professional development courses can assist you in developing your executive presence, the persona that communicates that ineffable part of leadership that can inspire those around you to think bigger, work more productively and, in general, follow your lead.
If you're interested in furthering your career, consider enrolling in professional development courses. They will challenge you to think bigger and more creatively about how to tackle any problem you face in the workplace.