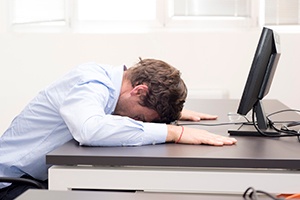 Does this sound like a familiar scenario to you?
The training program you recently launched that was developed and delivered for you by a top-notch consultant was well received. The participant evaluations were excellent and full of praise for the trainer; business partners were pleased that you managed the project within budget and ahead of schedule; and the participants left the session enthusiastic, energized and with action plans full of good intent.
Fast forward three months … managers are complaining that their team members really haven't changed their behavior, and that any up-tick in performance after the training only lasted for a few days. Senior management is questioning the cost effectiveness of the training you created. People who participated in the training have reverted to "the old way of working." You are now left wondering, "Where did it all go wrong?"
You aren't alone. This common scenario has been encountered by many learning and development professionals in some form or another during their careers.
So how do we avoid it, or lessen the likelihood of it happening? How do we make all those training outcomes stick and make a real difference?
Several key factors and behaviors can help with training "stickiness," and virtually all of them can be managed with the right up-front planning. To quote a somewhat overworked saying: "If you fail to plan, you're planning to fail."
The Power of Outcomes and Minding the Gap!
Start "where" you mean to continue. In other words, start with the end in mind when planning and designing a learning and development initiative – keep your focus on outcomes. Get a clear understanding of the gap between current behaviors/performance and those needed for future improved performance. And more importantly, what business goals or initiatives will be supported by the future improved performance.
Avoid the "input trap." Too often as learning and development professionals we have to respond to requests such as: "we need more sales training," or "our call center professionals need communication skills training." This can set off a race to find the solution for the need, before understanding the real reasons behind it. We go in search of training focusing on content or "input" that the business partner likes, before fully comprehending what the output, or outcomes of such training need to be.
Asking "Why?" or "Why is that?" can go a long way to ensuring the outcomes of your training initiative are effective, valued and acted upon in a sustained way. Or to be really sure you know what the gaps are and what key outcomes are necessary, consider a pre-training assessment.
Organizational Impact: Enhancers, Influencers and Inhibitors
We all know that training and performance improvement doesn't happen in a vacuum. The organizational culture and mindset of the target audience play a significant role in whether learning outcomes are sustained and transformative.
Learning and development is all about change: a change in skill set; a change in level of knowledge and a change in attitude or mindset. When individuals return to their day-to-day activities after training, we want the new mind set, skill set and knowledge to return with them, but if the working environment doesn't support this, those much hoped for improvements will simply not happen.
So when planning and designing a training initiative, identify the enhancers, influencers and inhibitors that exist within the organization. These can be found within the organizational culture; an individual's job function; and the team leadership. They will work to support the implementation of the newly learned knowledge and skills, or they will work against it.
Enhancers and influencers are those elements of an organization's culture, job functions, and individuals, which will positively and actively support the adoption of new skills and behaviors, or act as a catalyst to influence others. A potential enhancer or influencer might be a positive culture of coaching within the organization/team; or a senior executive who is actively promoting and sponsoring a new initiative.
An example of an inhibitor can be seen when managers and team leaders attended a series of events encouraging them to provide balanced and constructive feedback, however the organizational culture was lacking in trust and openness.
When planning and designing, it's important to identify the potential enhancers, influencers and inhibitors, so that you can build on the positive forces and minimize or, if possible, eliminate the effect of the negatives.
3Ms – Monitor, Measure and Motivate
Taking time at the beginning of the design and development stage to identify the major performance and behavioral improvements, i.e. outcomes, is a key activity in knowing what, and how to measure the success of a training initiative. Course evaluations have their place, but they are no measure of future performance improvement. They do not tell you whether or not the training will stick.
Instead we need to incorporate post-training reinforcement activities during the design phase to monitor key performance improvements; measure the extent and impact; and recognize and reward excellence. Monitoring and measuring performance in relation to, quality – quantity – time – cost will cover most areas of activity within an organization, which is a good starting point when identifying key performance indicators. Setting up a series of post-training coaching activities is an effective training reinforcement tool, and can help to gauge how learners are feeling and responding back on the job.
The trick is, "Don't try and boil the ocean." Instead focus on 3-4 significant areas of improvement at any given time.
Using follow-up surveys, focus groups, pre and post assessments, changes in performance review criteria, team leader involvement, peer reviews, check-ins with SMEs, centers of excellence, and employee rewards programs are all ways you can monitor, measure and motivate to ensure training stickiness and that outcomes will be realized.
My grandmother always maintained that, "The proof of the pudding is in the eating," meaning you could tell how good a pudding was when you tasted it. She made great Christmas puddings, but when I think back to watching her bake at the kitchen table, it was the care, time and ingredients that she put into the preparation and mixing of her puddings that always guaranteed they would taste great – she left nothing to chance. Maybe there is a lesson for all of us when we want to make sure our training sticks.
About the Author
John Winter is vice president of learning solutions for CEG. He oversees the design, development and maintenance of CEG's courseware inventory and collaborates with client organizations to design tailored professional development solutions. He has more than 30 years of experience in the field of learning and talent development, having started his career teaching in the UK school system. Now when helping organizations and individuals learn and transform, he always looks to fully understand the specific, measurable outcomes that will serve as a foundation for designing and developing learning events; events that help individual and organizational performance flourish and grow in a sustainable way. His credo is, "You have to bake it in at the beginning."