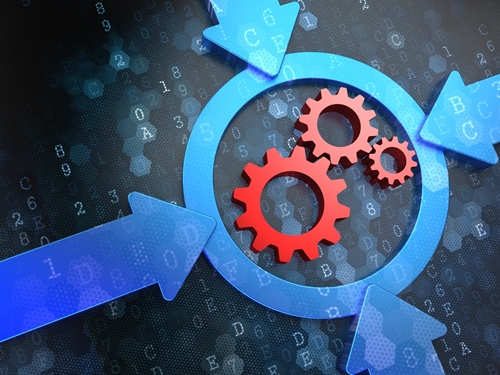 Business process management training can change your career path.
It's that time of year again when you file your professional development "wish list" with HR. Most of us pour through course listings, ask cube-mates where they are going, and check to see if the budget allows for that Honolulu conference. Will there at least be some good eats and a few brews at the end of the day? Well, how about some knowledge I can really take home and use?
We've all been to poorly-run training programs that felt too obtuse or gave us the "same old same old." Sometimes, though, you attend one where a weird thing happens: The instructor starts in on something that would really make a difference at your company, and you really light up. Next, you find yourself madly taking notes. Over lunch, you bounce ideas off the person next to you. Your imagination takes off. After a post-lecture one-on-one with the instructor, you are boarding the plane for home with a superman insignia emblazoned on your polo, ready to tackle any challenge.
At CEG, we designed our Business Process Management certificate courses with this kind of trip home in mind (even if the "trip home" is from a virtual classroom right on your desk!). Most importantly, your course experience is designed to teach you how to implement your new tools over time. We haven't done our job until you know how to put the principles to work through your role, in your industry, in your company.
Top five reasons to get a BPM certificate:
1. It's hot right now
Business process management and its close cousins - supply chain management, business analysis, LEAN Six Sigma - are not only the future, they are the "now". Business Analytics is listed by the U.S. News and World Report as a top ten hottest college major. 150 business schools across the nation have created programs focused just on supply chain management. Those Class of '15 wet-behind-the-ears techie quants are biting at your heels! The good news? Even with a background in a completely different field, you can hold your own with this training!
2. You will be working in an area where results are fast and highly visible
If your company sent you for training as part of a comprehensive process improvement strategy, you are one of the lucky ones. You have the chance to be an integral part of something that blows through to the bottom line quickly. Good for your company. Good for your performance evaluation. Good for your career future.
3. You get to experiment
Let's say your company is not in comprehensive transformation mode. You can probably find an opportunity to play scientist with the concepts you learn. Through your incubator, you may ultimately emerge as a company leader in what may end up being a comprehensive transformation. Don't toss out that Superman polo!
4. You will be in the loop
Even if your company is not yet interested in your incubator (which is hard to believe if you are raising efficiencies!) it still won't be long before serious conversations about process improvement reach your end of the cube warehouse. Trust us on that. You want to be in the know instead of that guy or gal who still dwells references to Office Space.
5. You will develop an eagle eye
Once you start thinking like a business process manager, it's hard to go back, hard not to see cumbersome redundancies, gaping holes in a supposedly tightly managed process . Our graduates develop a proclivity for drawing flowcharts on napkins over dinner and waking up with 3 a.m. epiphanies (and then filling up the bedside post-its). But the reward is worth the effort.
CEG offers flexible approaches to attaining your certification in business process management, including off-site and on-site training, interactive video instruction and webinars.
Make 2016 the year when your professional development time packs a punch! For a full list of our career-changing Business Process Management courses, click here or call us at 1.800.288.7246.